Competition is a central component of U.S. Figure Skating's development platform for skaters of all levels, whether they're looking to advance in the qualifying pipeline or simply hone their skills. By engaging with peers in a competitive environment, skaters develop lifelong skills like resilience, competitive spirit and cooperation, which hold value both on the ice and off.
Tampa Bay Skating Club is excited to host and participate in competitions that allow it's skaters to compete at various levels: Compete USA, Nonqualifying, Qualifying.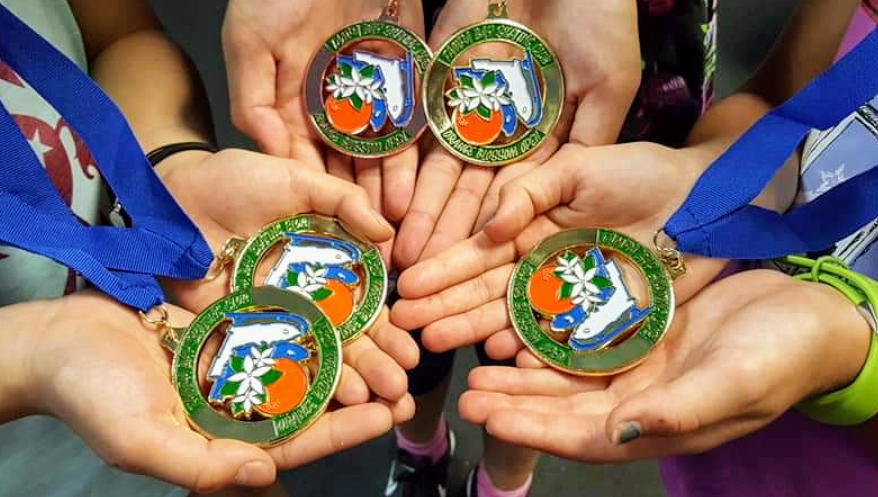 Tampa Bay Skating Club is proud to host the Annual Orange Blossom Open Competition. Please visit our Orange Blossom page for additional details on the current year's event.
---
Upcoming Competitions
---